OVERVIEW
MobCEC specializes in providing high-quality software and application solutions for SMEs and MNCs in the European, American, and Asian markets.
MobCEC's mission is to bring customers satisfaction and the best development for businesses with reputable service and flexible solutions in various business models.
VISIT MOBCEC WEBSITE
Software and application development

Build powerful software and applications for your industry, industry, and needs that are scalable, secure, and easy to maintain.

Software as a Service (SaaS)

Services of building and deploying software and applications over the internet and putting them into operation on cloud servers.

Platform as a Service (PaaS)

Services of building, deploying website platform, and putting into operation based on cloud server environment.

Platform development

Build, maintain, and expand a platform that helps businesses operate more efficiently, securely, and quickly, as well as respond, connect and interact quickly with customer requests

Cloud computing

Virtual server computing model, using computer technologies to deploy internet-based computing services. Implement a computer data storage solution where digital data is stored in logical reservoirs.

Support and maintenance

Support and maintenance services to reduce business operating costs, ensure business continuity, focus on business needs, and create lasting value.

Consulting Information Technology Solutions

Provide technology and business solutions to help your company achieve the business results expected.
WHY CHOOSE MOBCEC?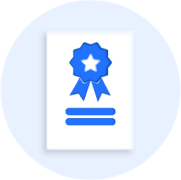 Prestige and experience
Competitive cost
Diverse payment
Easy integration
24/7 support
Premium security