OVERVIEW
PayCEC is a global payment service provider, with the mission of connecting buyers and sellers in the most convenient way across geographical barriers with the most advanced technology.
PayCEC offers merchant accounts to accept various payment options from buyers worldwide to not only enhance the seamless process of customer payment acceptance anytime, anywhere, on any device, but also increase the competitive advantages of your business, and skyrocket your sales.
VISIT PAYCEC WEBSITE
Checkout Payment

Help your business to offer more payment methods and currencies to customers.

Custom Payment Page

Bring your brand to the checkout process, and give your customers a familiar experience.

Mobile & Tablet Payment Page

Ensure every shopper completes their purchase without interruption, and unify the payment process to increase the customer experience on many different devices.

Account Management

Optimize your payment flow and maximize conversions, also manage all related issues.

Risk Management

Have an up-to-the-minute view of changing risk exposures.

Real-Time Risk Management

Provide the appropriate fraud scrubbing tools for your business to reduce costs effectively.

3D Secure Transaction

Improve online transaction security with a strong customer authentication payment system.

Fully PCI DSS

Follow strictly industry-mandated international requirements to secure customer data.

Tokenization

Replace customer data with a unique identifier or token, and avoid fraudulent activities in sensitive data transmission.

Crypto Payments Acceptance

Offer the lightning-fast and most secure way to accept cryptocurrencies.

SEPA Transfer

With PayCEC's Credit SEPA Transfer, making payments within the Eurozone.
WHY CHOOSE PAYCEC?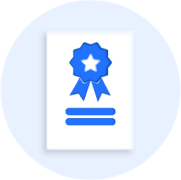 Prestige and experience
Competitive price
Confidentiality
Easy integration
24/7 support
Multiple payments methods