OVERVIEW
BIN Media is a digital marketing and e-commerce advertising agency with the strength of digital data analysis, customer behavior analysis for driving digital marketing results.
BIN Media's mission is committed to creating breakthroughs for your business with advanced e-commerce and digital marketing solutions.
VISIT BIN MEDIA WEBSITE
Paid Search Ads

Building an advertising campaign to find potential customers, is a method to help customers actively find products and services of brands and businesses.

Paid Display Ads

Set up banner and image advertising campaigns to help reach the target effectively and optimize the budget.

Remarketing Ads

Smart ads reach users who have visited the website or viewed the displayed image and banner ads.

LCD & Frame Advertising

Effective communication strategies help attract customers' attention and increase brand recognition in the digital age.

Social Media Advertising

Multi-channel advertising on social networks including Facebook, Instagram, YouTube, TikTok, Zalo... helps to connect with users anytime, anywhere.

Google Workspace Service

Great office application, integrating many necessary services to help connect work anytime, anywhere, based on cloud computing.
WHY CHOOSE BIN MEDIA?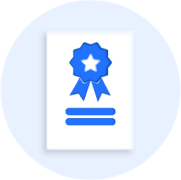 Quality and fast service
Competitive cos
Safe and reliable
Premium partner of Google, Facebook, Microsoft