Sales Representative
Closing Date: 08 Mar, 2024
Office Location: Vietnam Office
I. JOB INFO
| | |
| --- | --- |
| Target | 5 |
| Position | Sales Representative |
| Job working type | Official full-time staff |
| Industry/Sector | Online payments |
II. WHO YOU'LL WORK WITH
BIN CORPORATION GROUP® is a roof where member companies are gathered, including BIN Media Services Development and Investment Co., Ltd., Travelner Co., Ltd., BIN Property Management Co., Ltd., One IBC Pte. Ltd., etc., and other affiliated companies in countries such as the United States, the Netherlands, the United Kingdom, Singapore, Hong Kong, etc.
PayCEC was established in response to the growing need for businesses to accept online payments more quickly and easily. In the new media era, our payment flow has evolved to work seamlessly and effectively across all platforms and devices. We pride ourselves on combining superior technology with first-class customer service.
PayCEC is a truly global payments platform that not only allows customers to get paid but also withdraws funds to their Business accounts in various currencies.
We have created an open and secure payments ecosystem where people and businesses choose to securely transact with each other online and on mobile devices.
III. WHAT YOU'LL DO
When you join PayCEC, you are joining a firm that will invest in your professional development. As an Sales Representative, you will receive training and coaching on how to better:
Present, promote and sell products/services using solid arguments to existing and new customers.
Perform requirements analysis to meet their needs.
Establish, develop and maintain positive business and customer relationships.
Reach out to customer leads through call, email, and other channels.
Expedite the resolution of customer problems and complaints to maximize satisfaction.
Achieve agreed upon sales targets and outcomes within schedule.
Coordinate sales efforts with team members and other departments.
Analyze the territory/market's potential, and track sales and status reports.
Supply management with reports on customer needs, problems, interests, competitive activities, and potential for new products and services.
Keep abreast of best practices and promotional trends.
Continuously improve through feedback.
Report weekly/monthly sales to the Sales Manager.
PayCEC believes in strengths-based development and coaching, and you'll receive frequent mentoring from colleagues. This will include a senior colleague from your office or practice who will help you grow and achieve your goals. Additionally, you will have a professional development manager who manages staff to help you shape your career.
IV. QUALIFICATIONS
An associate's or bachelor's degree in business administration or similar preferred.
Previous experience in sales administration, or a similar role.
Exceptional interpersonal and customer service skills.
Advanced knowledge of administrative recordkeeping.
Familiarity with sales reports and sales records.
Proficiency with word processing and spreadsheet software.
Excellent English writing and verbal communication skills.
V. Benefits
Competitive salary based on ability.
13th-month salary according to state regulations.
Tet bonus according to seniority and capacity.
Bonus 10% salary on holidays in the year (30/4, 2/9, 1/1).
Allowance according to labor law (International Children's Day, New Year, Mid-Autumn Festival, Wedding, Maternity).
Bonus by project depending on business situation and revenue (if any).
Organize monthly birthdays for employees.
Health insurance, social insurance.
Young, friendly, and creative working environment.
Support professional and technical training during the probationary period.
Have time to learn new requirements of the profession.
Participate in e-commerce projects in many different fields.
Have the opportunity to explore new IT infrastructure, and learn more about Digital Marketing.
VI. RECRUITMENT PROFILE
Curriculum vitae
Degrees and certificates related to the profession
Profile presentation language: Any
(Candidates please write your contact address and phone number clearly in your application)
Working time: Office hours (8h - 12h00 / 13h00 - 17h00)
Working place: 507B Huynh Tan Phat, Tan Thuan Dong Ward, District 7, City. Ho Chi Minh.
VIII. CONTACT US
Other Recruitment
This job is in the group
Recruitment process
Register to apply
Receipt and screening of applications
Interview
Result announcement
2 months probation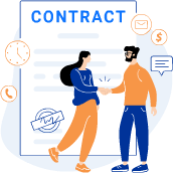 Officially recruited