Project Manager
Closing Date: 08 Mar, 2024
Office Location: Vietnam Office
I. OBJECTS
Target: 5
Form: Official staff.
Type: Full-time.
Gender: Male/Female.
Age: 22-35.
II. BENEFITS
Competitive salary based on ability.
13th month salary according to state regulations.
Tet bonus according to seniority and capacity.
Bonus 10% salary on public holidays 30/4, 2/9, 1/1.
Allowance according to labor law (Children's New Year, Mid-Autumn Festival, Wedding, Maternity).
Bonus by project depending on business situation and revenue (if any).
Organize monthly birthday parties for employees.
Health insurance, social insurance.
Young, friendly and creative working environment.
Support professional and technical training during the probationary period.
Have time to learn new requirements of the profession.
Participating in e-commerce projects in many different fields.
Have the opportunity to interact with new IT infrastructure.
Have the opportunity to learn more about Digital Marketing.
III. DESCRIPTION
MOBCEC is a member of BIN CORPORATION GROUP with 13 years of experience in developing E-Commerce Projects in serving US and EU customer markets on Website (Mobile & Desktop) & Apps (ioS & Android) platforms in various fields: Business, Finance, E-commerce, Tourism, Digital Marketing, IT Infrastructure, Real Estate, Human Resource Development.
With reliable services and the ability to meet a range of business solutions, MobCEC became a strategic software partner for most of our clients. By choosing MobCEC as a strategic software partner, you can:
Focus on your core businesses and leave the IT challenges to our engineering team
Leverage our solutions, resources, and competencies to expand your capabilities and service offerings
Have a one stop shop for all your software, IT needs instead of working with many small vendors
Minimize overhead on contracting for each new project
Tag skills: Project Manager, PM
Develop a project blueprint to track and monitor progress.
Measure project performance using appropriate tools and techniques
Manage changes to project scope, project schedule, and project costs using appropriate verification techniques.
Identify and track project milestones while developing, maintaining, and reporting on an overall integrated delivery plan to meet overall program goals.
Ensure project issues and risks are identified, quantified, managed and tracked.
Monitor/supervise the development process and evaluate the performance of the members.
Work with suppliers, partners, customers and superiors.
Document control and complete project procedures.
IV. REQUIREMENTS
Graduated from university, preferably in information technology, or related fields of technology.
Good communication and presentation skills.
Thinking, analytical and problem-solving skills
At least 3 years of experience as Project Manager (PM)
Have a high responsibility in work.
Able to work well independently or in a team.
Working under high pressure, eager to learn new knowledge, sensitive and quick to absorb.
Experience programming web applications with: ANY LANGUAGE from 2 years ++
Ability to manage team members.
Able to read and write technical English.
Have a spirit of learning and progress in work.
V. RECRUITMENT PROFILE
Curriculum vitae
Diplomas and certificates in related fields.
Profile presentation language: Any
(Candidates please write your contact address and phone number clearly in your application)
Working time: Office hours (8h - 12h00 / 13h00 - 17h00)
VI. CONTACT INFO
Other Recruitment
This job is in the group
Recruitment process
Register to apply
Receipt and screening of applications
Interview
Result announcement
2 months probation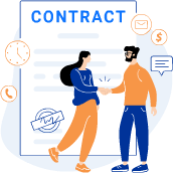 Officially recruited