Product Director
Closing Date: 08 Mar, 2024
Office Location: Vietnam Office
I. OBJECTS
Target: 3
Form: Official staff.
Type: Full-time.
Gender: Male/Female.
Age: 22-35.
II. BENEFITS
Competitive salary based on ability.
13th month salary according to state regulations.
Tet bonus according to seniority and capacity.
Bonus 10% salary on public holidays 30/4, 2/9, 1/1.
Allowance according to labor law (Children's New Year, Mid-Autumn Festival, Wedding, Maternity).
Bonus by project depending on business situation and revenue (if any).
Organize monthly birthday parties for employees.
Health insurance, social insurance.
Young, friendly and creative working environment.
Support professional and technical training during the probationary period.
Have time to learn new requirements of the profession.
Participating in e-commerce projects in many different fields.
Have the opportunity to interact with new IT infrastructure.
Have the opportunity to learn more about Digital Marketing.
III. DESCRIPTION
BIN CORPORATION GROUP® is a roof where member companies are gathered, including BIN Media Services Development and Investment Co., Ltd., Traveler Co., Ltd., BIN Property Management Co., Ltd., One IBC Pte. Ltd., etc., and other affiliated companies in countries such as the United States, the Netherlands, the United Kingdom, Singapore, Hong Kong, etc.
MobCEC (a member company of BIN Corporation Group) is an expert in providing software development, engineering and technology solutions to global businesses. With the motto "Innovation-Creativity" MobCEC wishes to become a comprehensive partner to help businesses integrate advanced technology to streamline business processes.
To meet the expanding demand, we are looking for Product Managers to implement strategic product planning and product management.
Tag skills: Product Director, Product Manager
Participating in market research to understand the market situation, potential, competitors, etc., thereby making the right decisions to orient and develop reasonable products
Implement strategic plan for product and product management
Operate, evaluate the implementation process, propose product development improvements
Develop plans and solutions in product sales in coordination with the Marketing team.
Coordinate the development of policies for products and customers
Participate in product research, improvement and development.
Product rollout progress reports.
Instructions for implementation, complete the process of perfecting the product.
IV. REQUIREMENTS
Graduated from university with a related major: IT, Marketing Management, Business Administration.
Minimum 5 years of experience in a similar position
Communication skills, presentation, interaction skills between departments
Proficient in office
Fluent in English with 4 skills: listening, speaking, reading and writing
Ability to analyze, synthesize, plan, organize and update and process information
Able to work independently or in a team, able to work under high pressure
Know how to make short-term or long-term plans for the management team
Agility, good problem-solving, creativity and frankness in work
V. RECRUITMENT PROFILE
Curriculum vitae
Diplomas and certificates in related fields.
Profile presentation language: Any
(Candidates please write your contact address and phone number clearly in your application)
Working time: Office hours (8h - 12h00 / 13h00 - 17h00)
VI. CONTACT INFO
Other Recruitment
This job is in the group
Recruitment process
Register to apply
Receipt and screening of applications
Interview
Result announcement
2 months probation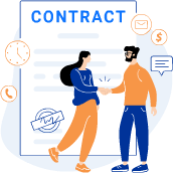 Officially recruited