Associate
Closing Date: 08 Mar, 2024
Office Location: Vietnam Office
I. JOB INFO
Target
30
Department
Customer Relationship
Position
Associate (Senior Level)
Job working type
Official full-time staff
Industry/Sector
Corporate Administrative Services
Specialism

Offshore Incorporation Consulting
Offshore Bank Account Supporting
General Tax Consulting
Business Licensing & Serviced Offices
II. WHO YOU'LL WORK WITH
BIN CORPORATION GROUP® is a roof where member companies are gathered, including BIN Media Services Development and Investment Co., Ltd., Traveler Co., Ltd., BIN Property Management Co., Ltd., One IBC Pte. Ltd., etc., and other affiliated companies in countries such as the United States, the Netherlands, the United Kingdom, Singapore, Hong Kong, etc.
One IBC Pte. Ltd. (called One IBC Group) specialized in providing pre-incorporation & post-incorporation services in more than 27 Jurisdictions: Offshore Company Formation; Account Opening Consultancy; Accounting & Auditing Services.
To make our services easily accessible to all clients, One IBC Group had allocated our expert teams in major cities, namely: Lithuania, the USA, Singapore, Hong Kong, Viet Nam, and Dubai (UAE), and been continuing to expand to partners in the global economic hub.
In order to support more clients, One IBC is looking for Associates to convey our solutions to the clients.
III. WHAT YOU'LL DO
When you join One IBC, you are joining a firm that will invest in your professional development. As an associate, you will receive training and coaching on how to better:
Establish trust-based relationships with clients to better serve their organizations.
Consult and answer customer inquiries via phone/ website/ email and OTT apps (WhatsApp, Viber, Telegram, Skype, Line, etc.), video-call, and in-person meetings.
Provide cross-sell opportunities so that customers who need certain services can easily find alternatives.
Coordinate processing and operations departments in the sales consulting process.
Convert tickets (assigned from Department Manager) to the sale order.
Submit Purchase Order to processing departments.
Resolve issues arising from customers/forwarders/third parties related to order processing, if any.
Request documents and process contracts, and notify promotions (if any) to customers.
Assist customers with payment transactions.
Perform data entry, processing, monitoring, and reporting on the CRM system.
Make weekly sales reports and the number of tickets.
Plan and request sales by week, month, and quarter.
Collect metrics, perform assessments and improve efficiency (new technologies, upgrades, etc.).
Mentorship to entry-level staff.
Perform other tasks as required by the Manager.
One IBC believes in strengths-based development and coaching, and you'll receive frequent mentoring from colleagues. This will include a senior colleague from your office or practice who will help you grow and achieve your goals. Additionally, you will have a professional development manager who manages to staff to help you shape your career.
An associate position is the start of a rewarding, challenging, and highly flexible career. During your first years with the firm, you will serve as an associate on multiple client engagements and work with a number of colleagues and clients in a range of industry and functional areas.
IV. QUALIFICATIONS
Graduated from university with a major in business administration, economics, commerce, and finance is preferred.
At least 02 years of experience in professional companies.
Excellent business English (both verbal & written). Experience of working with foreigners is a big plus.
Ability to work independently, proactively, good improvisation; Ability to negotiate, persuade, and communication skills.
Good time management and planning.
Ability to work overtime when assigned.
V. KPI REFERENCE
Revenue: According to the company policy
VI. COMMISSION & BENEFITS
Training & Development
Support in training professional knowledge, negotiation, and sales skills.
Support technical training, and use CRM software.
Be guided and work with experienced senior advisors.
Benefits
A competitive salary with a fixed 13th-month salary and a variety of allowances.
Project-based bonus depending on business situation and revenue (if any).
Health insurance, social insurance.
VII. RECRUITMENT PROFILE
Curriculum vitae
Degrees and certificates related to the profession
Profile presentation language: Any
(Candidates please write your contact address and phone number clearly in your application)
Working time: Office hours (8h - 12h00 / 13h00 - 17h00)
Working place: 507B Huynh Tan Phat, Tan Thuan Dong Ward, District 7, City. Ho Chi Minh.
VIII. CONTACT US
Other Recruitment
This job is in the group
Recruitment process
Register to apply
Receipt and screening of applications
Interview
Result announcement
2 months probation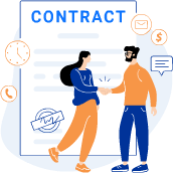 Officially recruited