OVERVIEW
GIS specializes in providing immigration, permanent resident, and naturalization services. Programs: investment to immigrate to the US for EB-5 or E2, the Golden Visa for European settlement, the program to get second citizenship from Caribbean countries...
GIS's mission is to bring customers the best solutions, experience professional services with a high success rate, save time and cost.
VISIT GIS WEBSITE
Civil rights

Providing immigration and citizenship by investment services, with fast application processing times and transparent investment forms, to get a second passport legally in just a few months.

Permanent resident

Permanent resident service, long-term permanent residence of a country through the proper immigration investment process.

Alternative investment

Corporate, fiduciary, and administrative services for alternative investment funds, supporting the fund's capital throughout its life.

Priority customer service

Offers a wide range of integrated services, including structure & asset protection, charity & charity, marine & aviation, and private offices.
WHY CHOOSE GIS?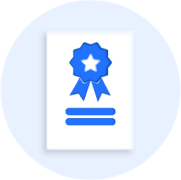 High-quality service
Competitive cost
Fast and efficient process
Professional teams